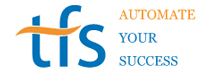 Electronic payments can be made through TFS Bill Pay. The website can be found at https://www.tfsbillpay.com
Payments can also be made by MoneyGram

Payments can be mailed to:
Chapter 13 Trustee Roberta Napolitano
PO BOX 610
Memphis, TN 38101-0610
Please feel free to contact the Chapter 13 Trustee's office if you have any questions or concerns.
The links above are linked to sites outside  the Chapter 13 Trustee's  web site. The Trustee is not responsible for content or information that  may be consistent with the purpose of the Chapter 13 Trustee's site.  The Trustee, takes no responsibility for, and exercises no control over,  the organizations, views, accuracy, copyright or trademark compliance,  or legality of the material contained on this server. We are merely  providing the Internet link as a convenience.